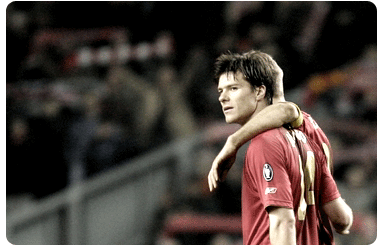 And now for the pictorial evidence. :x A half-heartedly chronological documentation. (Read: one girl realizing holy shit the gay and subsequently posting enough pictures to freeze browsers.)

Part one: Xabi Alonso.
Part two: Steven Gerrard.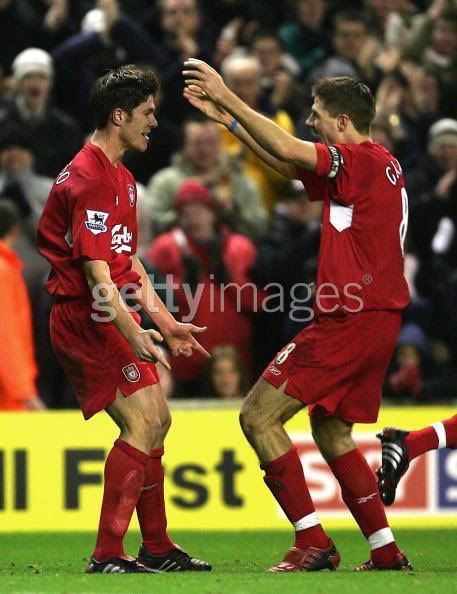 Uh, DORKS. Great goal, though, with a pass from Stevie setting Xabi up.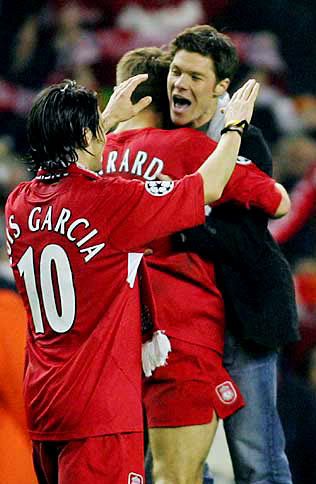 After the second leg of the semi-final against Chelsea.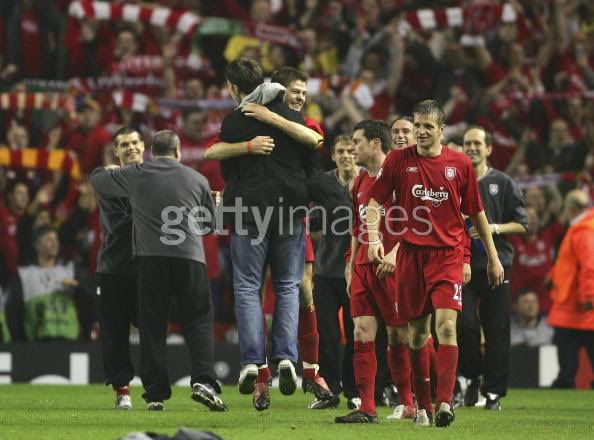 Xabi was suspended but ran out to celebrate with the team after the whistle blew. ♥.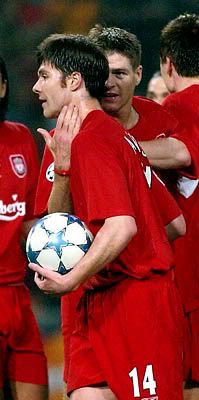 Istanbul. Before Xabi took the penalty that tied up the game. Video here.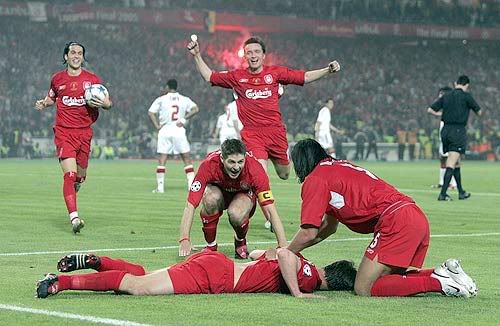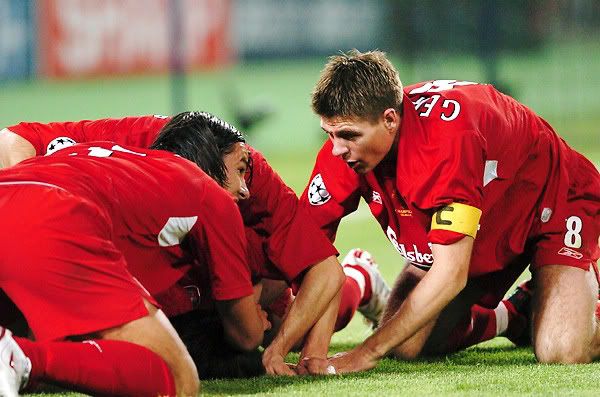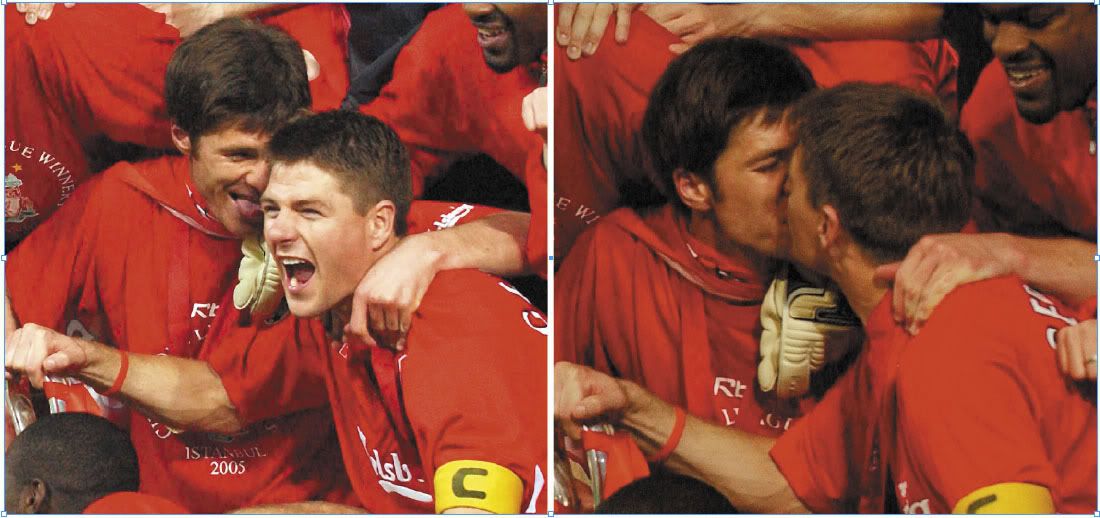 I think my brain basically imploded when I saw this picture, because, you know, really. Way to go.

Subsequent OMFG ADORABLE celebrations: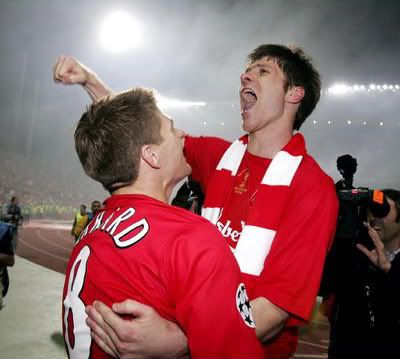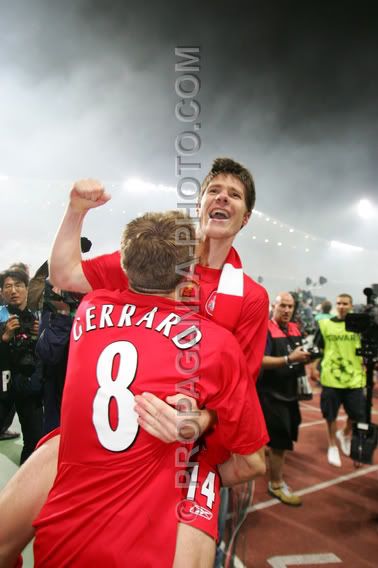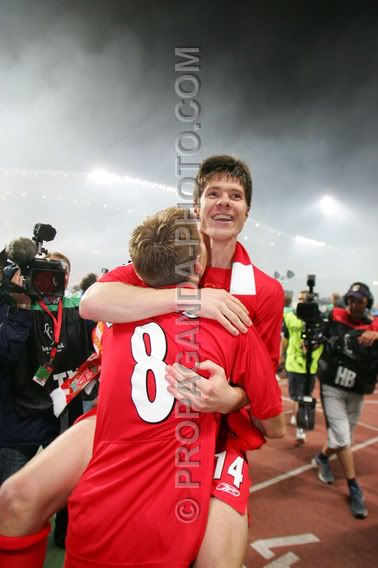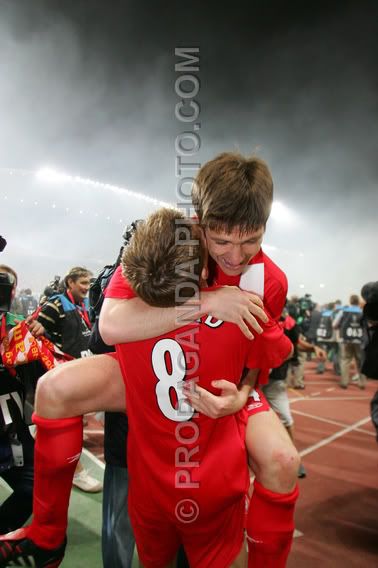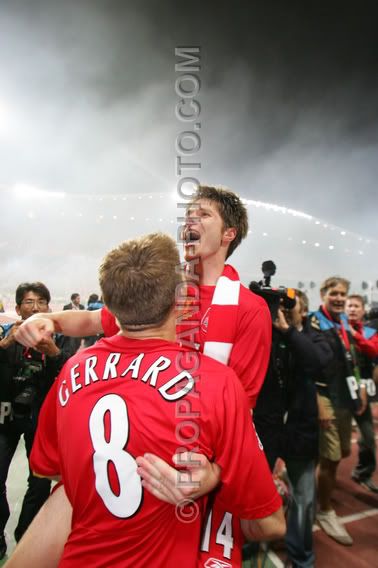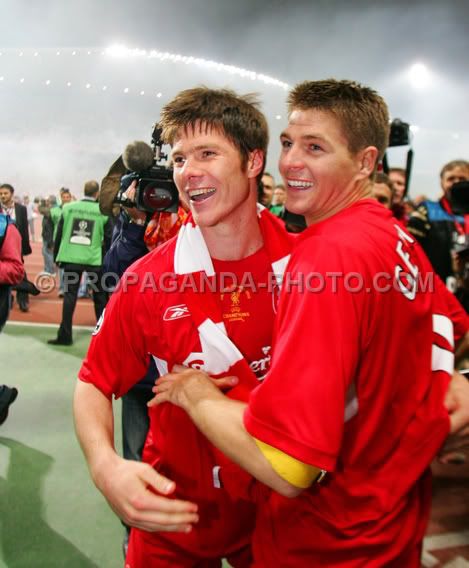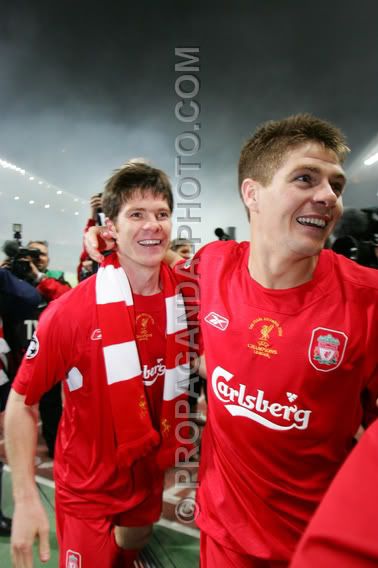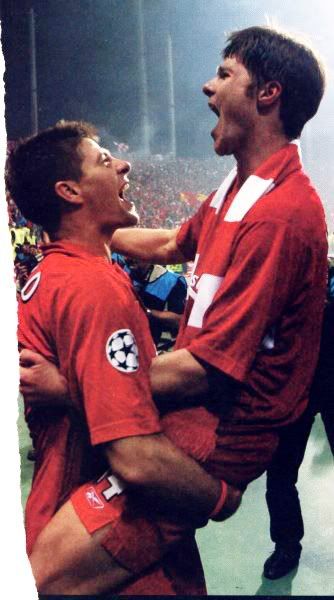 To the photographers who decided that they'd better get a whole sequence of pictures of that hug: I thank you, deeply.

Then came Stevie's transfer saga, but no worries. He stays, friendlies and qualifiers are played, normal service resumes. ;;)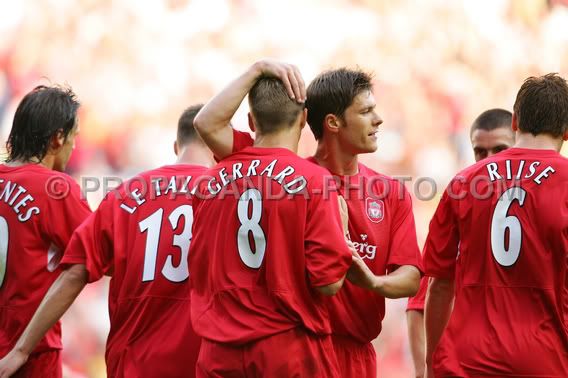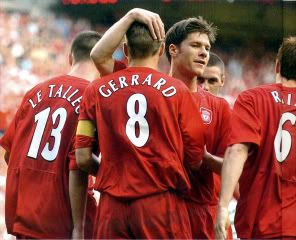 Goals are scored. Celebrations ensue.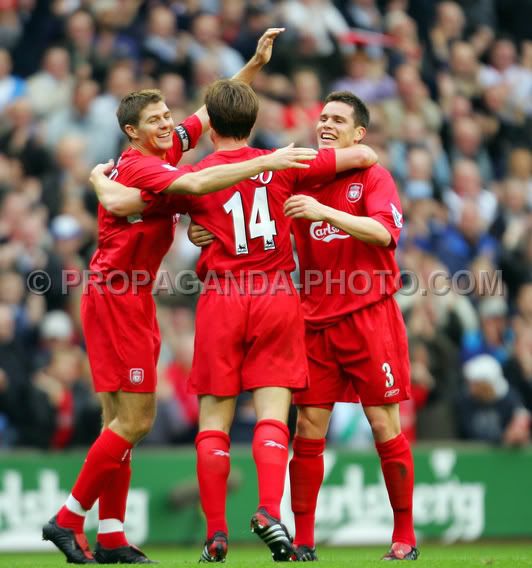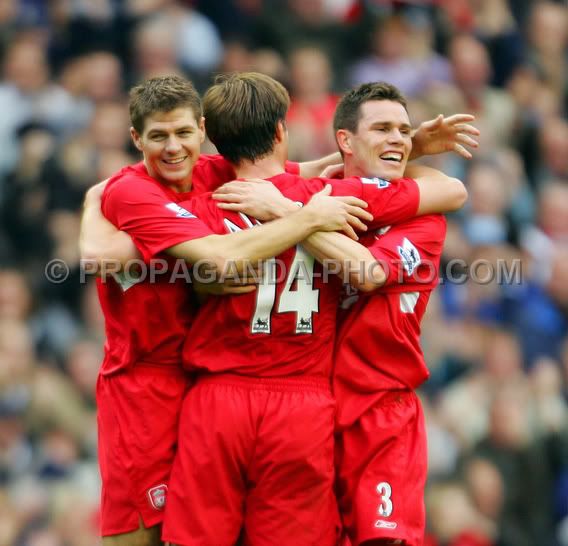 After the West Ham (?) game; Stevie-Xabi-Stevie sandwich. I approve.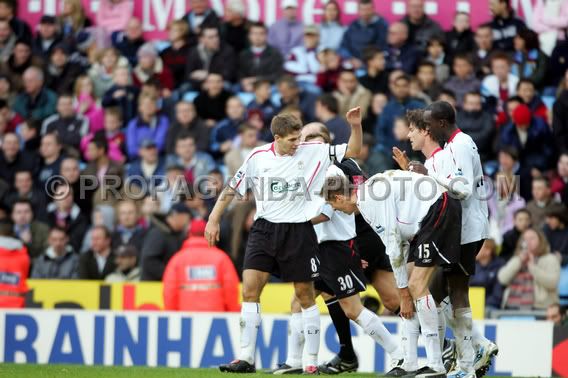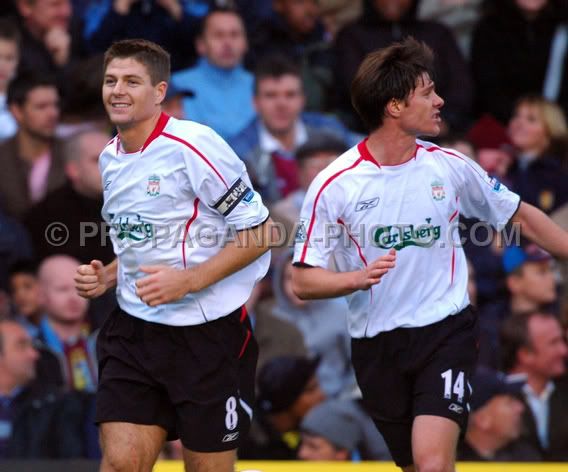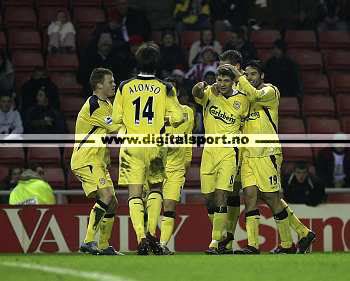 This picture sucks but the celebration was kind of adorable; Stevie being mobbed and then turning away from the crowd and pointing his finger at Xabi, yelling. Hugging follows, obvs.

The FA cup run. Oh, ♥.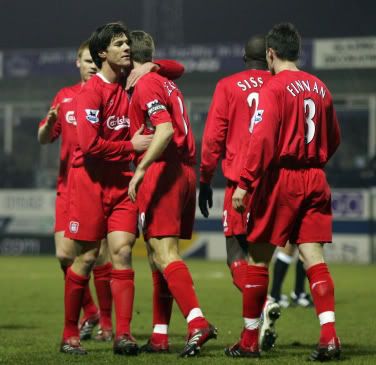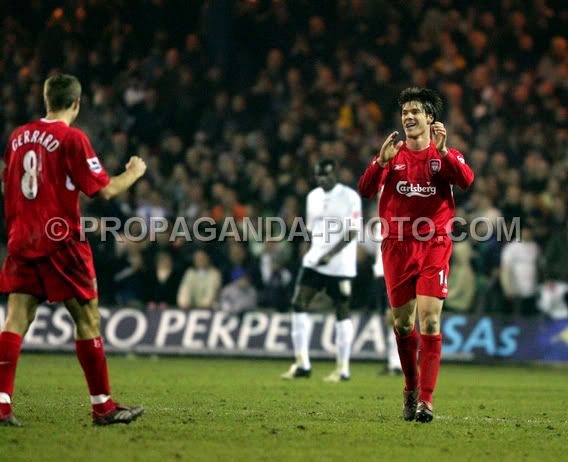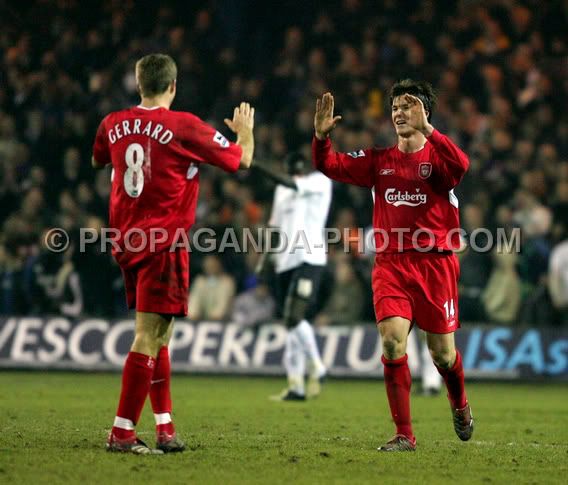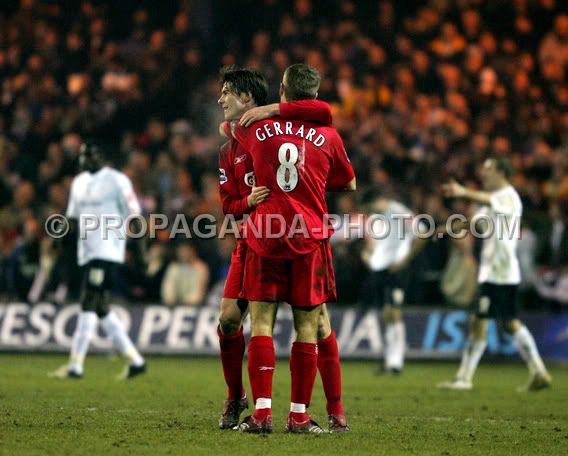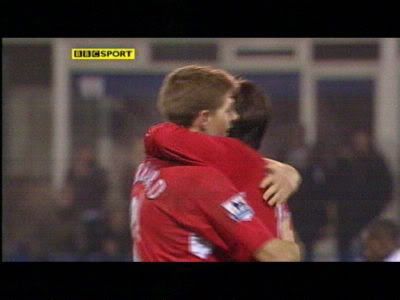 After Xabi's delightful goal from behind the halfway line. (Watch it here. Cute cute cute.)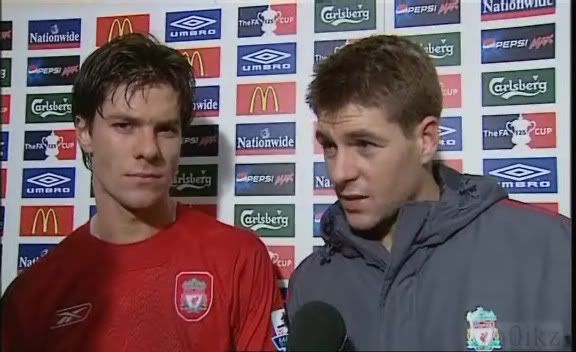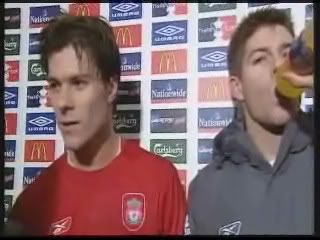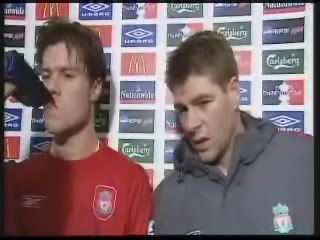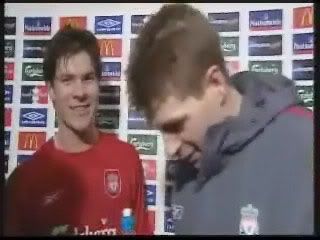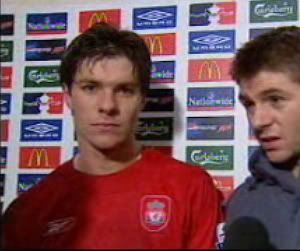 Caps from that delightful post match interview. (The end is brilliant.) See it here (credit to
leetje) or download a bigger version here. Credit to
ivorylasenza for the last cap and whoever made the other caps, I honestly have no idea. :|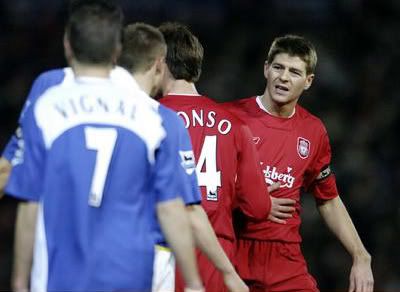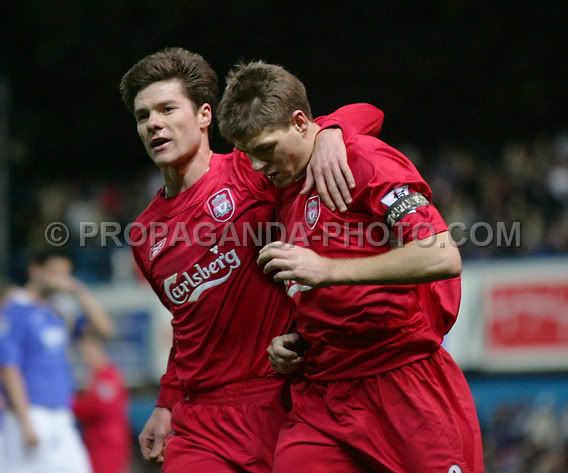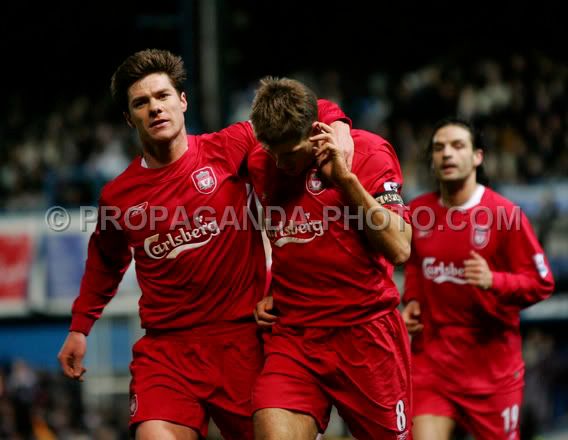 The Portsmouth match, I think.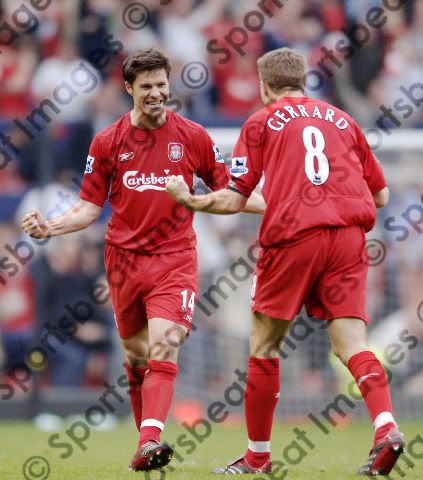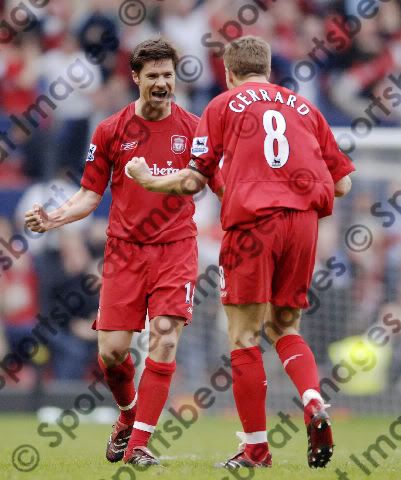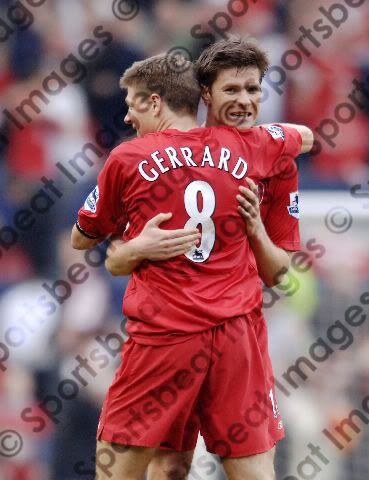 After the semi-final against Chelsea. (Why are we always drawn against them, WHY.) Again, massive dorks. :-*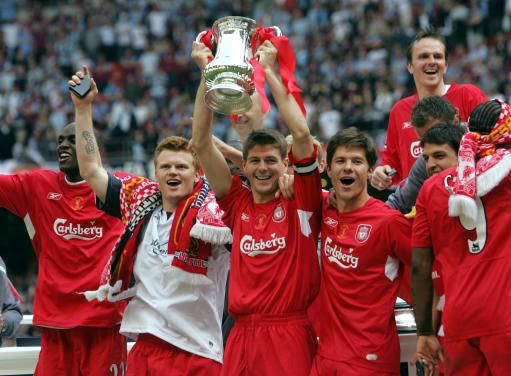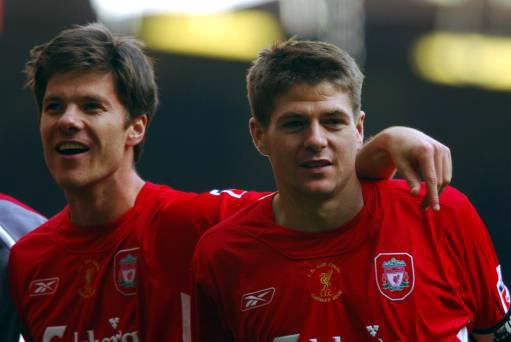 Yeah, winning the FA cup was basically awesome. Thank you, team. What a crazy final. This montage of the final is amazing, and uses Sigur Ros in the process. Excellent. The song is absolutely perfect for it.

The CL run wasn't so great though. :| Knocked out by Benfica without having scoring a single legal goal. February was a pretty depressing month.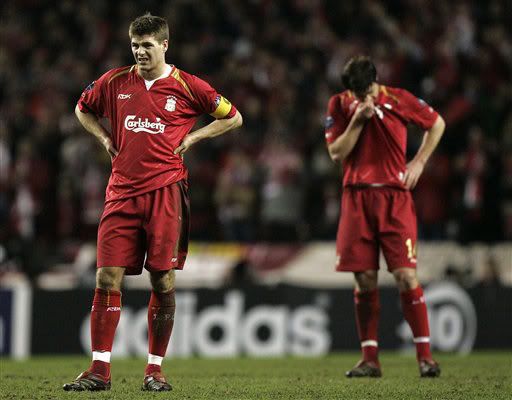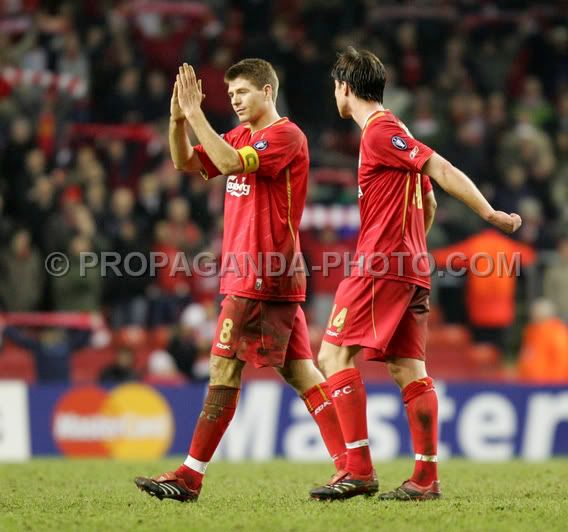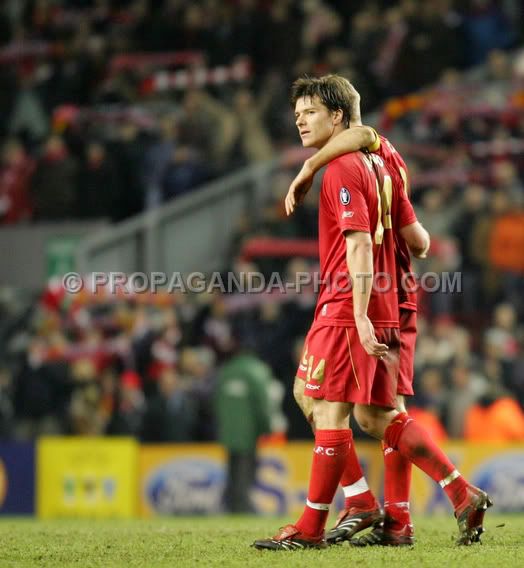 I can't even. alsdfjldf. ♥.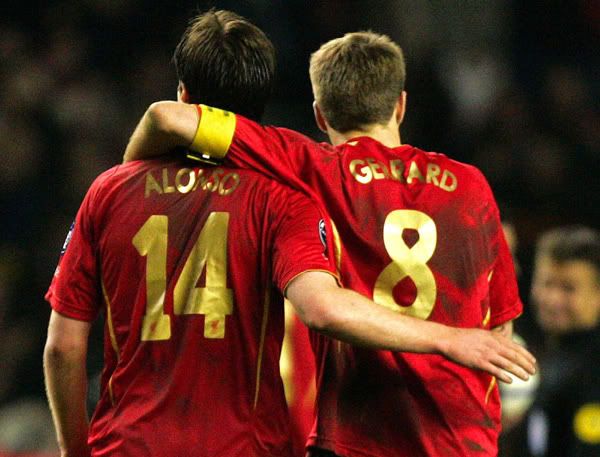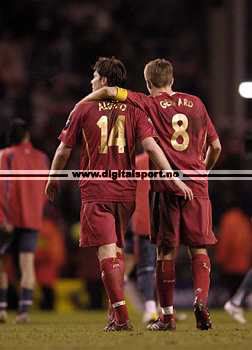 And now for the random pictures - I have no idea which matches most of these were from.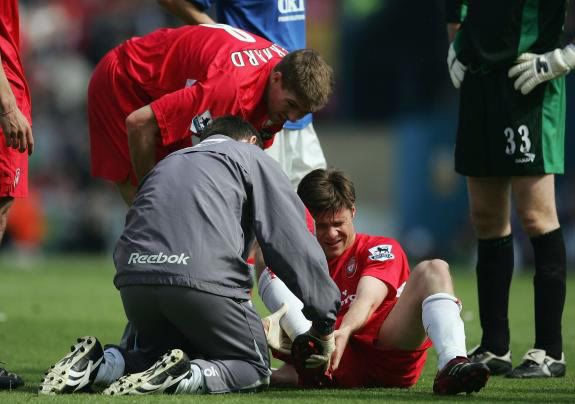 Okay, this was from Portsmouth right before the FA Cup final. People thought he had broken his ankle at first; I was, at the time, a little frustrated. A little.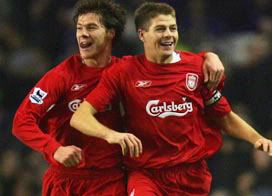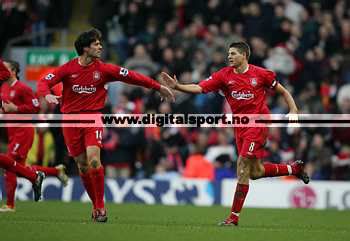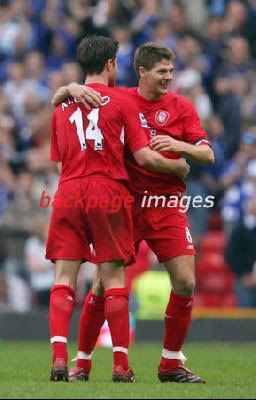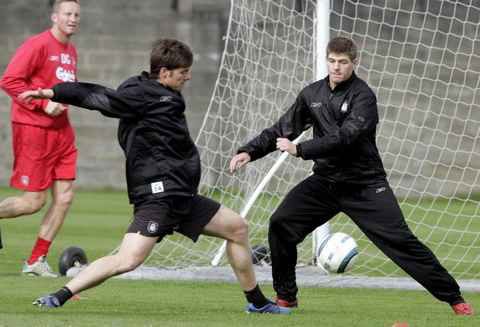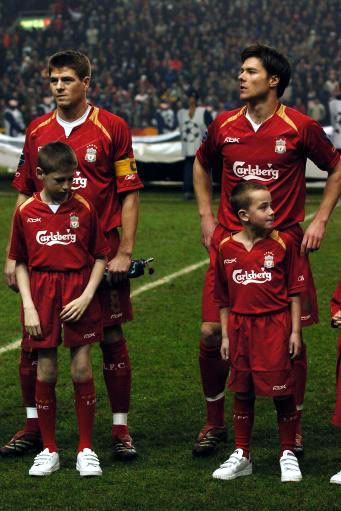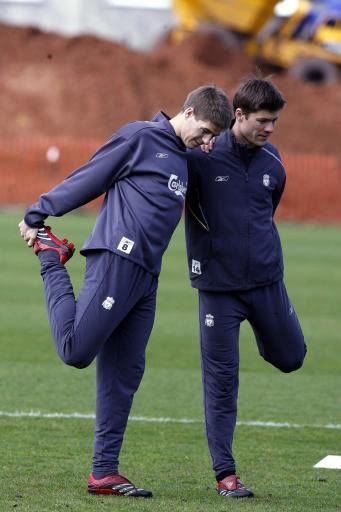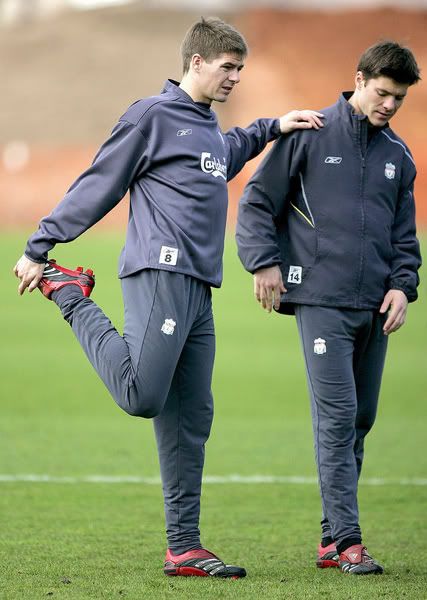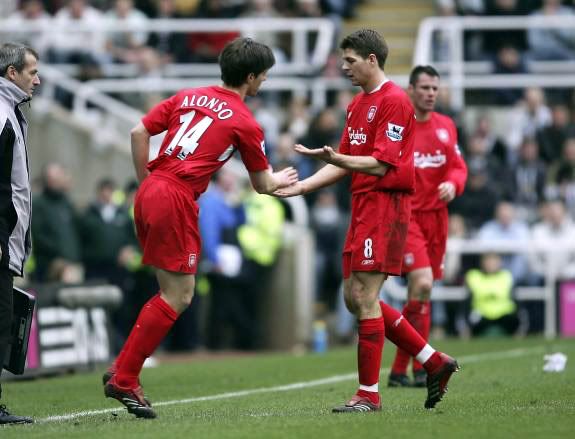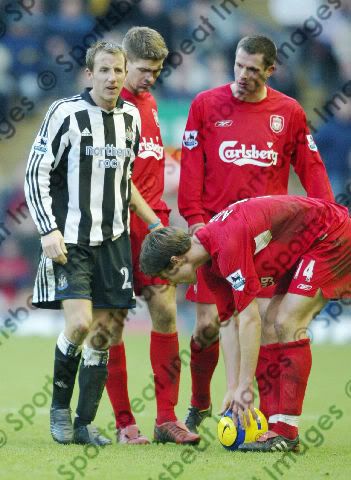 Lee Bowyer, getting sent off. I don't think it's the Boxing Day match from this year, though, although I could be wrong? You can see the little scrap from the Boxing Day match here. It's a bit hilarious, actually. Xabi gets tackled poorly, Crouch starts shoving, Stevie and Finnan jump in. Shearer is almost choked.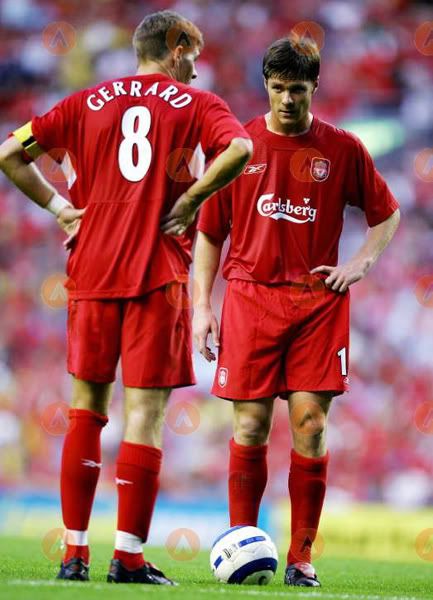 Some knee action during the WCC match against Sao Paolo (thank you Em ♥):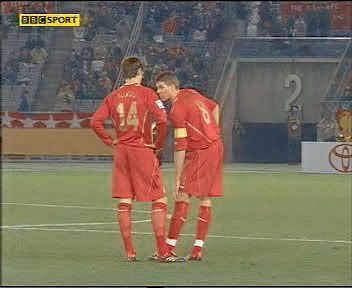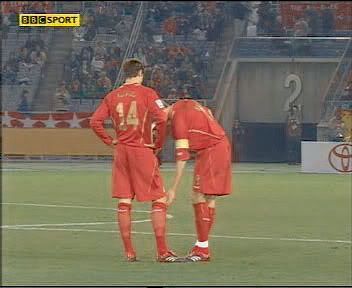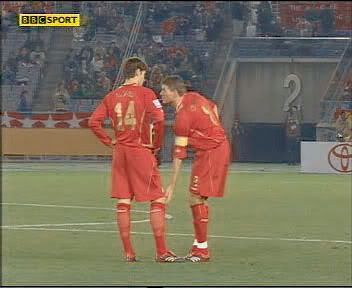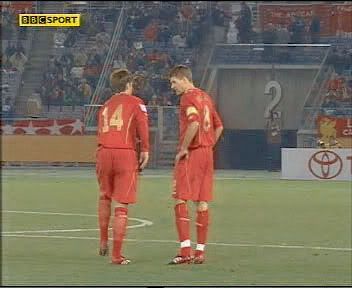 I hope you enjoyed it,
rondaview darling. ♥. I have far too much time on my hands.